Quick & Quotable: February 5th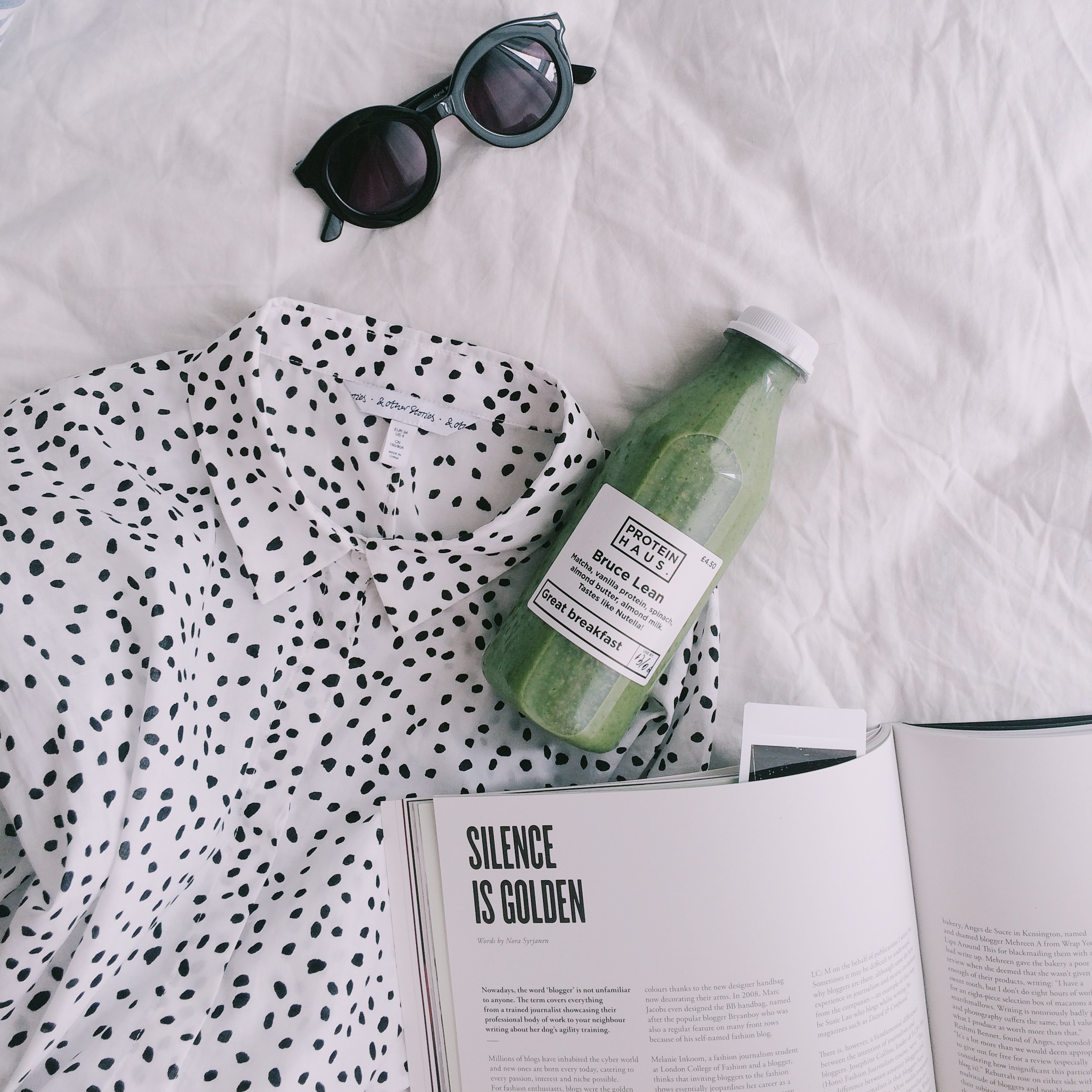 Don't have time for the whole story right now? Sample these tasty snacks that we've rounded up for you.
Ugly Fashion is Big Business— Business of Fashion
"Designers benefit from peddling their own luxury versions of these ironically cool items not only to feed consumer demand for the Instagram-worthy, but because carryover styles make good business sense. They are often cheaper than the typical pair of luxury shoes — Christopher Kane's Crocs retail for £475 ($623 at current currency exchange) where his other footwear costs upwards of £600 ($791) — serving as a new sort of entry point into a high-end label that deviates from the typical fragrances or key fob."
Why the Political Climate Is "Ripe" for Female-Focused Cannabis Platform Miss Grass — The Hollywood Reporter
"[Marijuana] a $7 billion industry, and it's growing to $50 billion in five years," says Miller, who notes that she received an overwhelmingly positive response from the entertainment community when she announced her departure from Broadway Video (where she headed up brand partnerships for shows including Saturday Night Live and Portlandia) to pursue her new venture. Feedback included everything from words of encouragement to offers to help with financing, connections, strategy and content creation. "It makes sense," she says. "Entertainment people are business people and you look at the [cannabis] industry, and it's a really smart business right now."
How Did This Woman Get Away With Lying About Having Cancer?— Refinery29
"In 2018, Instagram is full of semi-famous people who use their huge followings to talk about everything from yoga to clean eating, fashion to mental health. But just a few short years ago, the world was a very different place. Belle Gibson was an early adopter of Instagram. She signed up in the days when there was still a clear line between how we defined "celebrity" and "non-celebrity". The concept of an "influencer" hadn't yet permeated our awareness. And perhaps that was why people were so trusting. Surely someone that famous wouldn't be allowed to say things that weren't true."
A 'High Maintenance' Co-Creator on Her Favorite Possessions— T Magazine
"I [Emily Spivack] think about Tante Laura more now that she's gone than I did when she was alive. And these chairs remind me not to get caught up in a cycle of living by some sort of prescribed notion, not to get caught in a trap of expectation. Because she didn't have a chance to experiment, I feel like I'm honoring my aunt's memory by doing things she never felt she could do."
In Seoul, A Plastic Surgery Capital, Residents Frown On Ads For Cosmetic Procedure— NPR
"Much of the ideal [beauty] is industrialized. It's being created by the beauty industry, by K-pop...by perhaps even the government, in what they're selling to the rest of the world as to the ideal Korean beauty," she says. Bora Ki, who rushes past cosmetic surgery ads every day, calls them 'horrible.' "All of the women look the same," Ki says. "So I think it's not positive.""